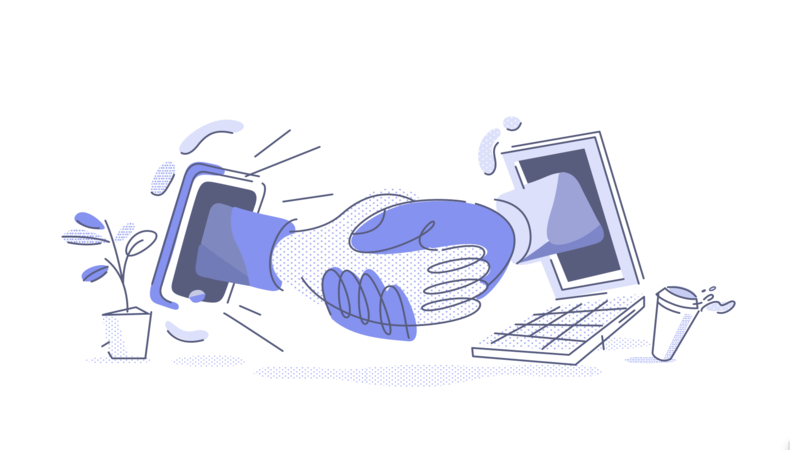 Have you found yourself drowning in high-level responsibilities? And do you wish to get a reliable shoulder to delegate the tech part of the product building? Then this article is created for you. But before you dive deep into the question of finding a technical partner for your startup, open up to hear the important news. Every second business owner believes that product cost increases and skill shortages can become the top development obstacles in 2023.
Source: Statista
Why so? By metaphor, Jenga's bricks fall down because of choosing the wrong partner and having bad luck after it. Thus, if you're a startup company looking for partners and willing to choose one smartly, be sure that your confidence in closing the deal with a reliable tech provider is growing with each section read. Not a word more! Let's jump to the heart of the question.
What is a technical partner?
When you hear this title, your might think of the tech co-founder, but it's not always the case. In our understanding, a technical partner is, first of all, a professional IT services provider that can satisfy the client's business request through their own tech team's efforts.
That's why, while looking for a startup partner, you can expect to find one that will help you build the product that will satisfy the actual users' needs and solve a particular problem. Also, startup business partners hold responsibility for orginizing the development lifecycle, meeting software development deadlines, and ensuring the product is built per your specific requirements.
Where to find a technical partner?
Well, that's already a practical question. We've prepared a useful list for you to check and try while searching for business partners:
Begin with your closest networking.

You might be sceptical about it, but you can never predict where a small clue will lead you. Just do it instead of overthinking the process. Your friends, co-workers, and LinkedIn can be the best search engines.

If that didn't work, move to job-searching websites.

If you think about how to find a business partner online, popular job boards like

Indeed

or

CareerJet

can be your keys. Your perfect match can be just waiting for you here.

Try your hand at the more focused search.

This time, you'll direct your attention to the websites that are typical for finding a technical cofounder. In this regard, we'd like to mention

YCombinator, On Deck,

and

СoFoundersLab.
Use Reddit.

Though you might consider this social platform as the big 'rubbish,' the golden mean can also be found there if searching wisely. Join the corresponding channels and discussions, and you're likely to come across

the right brand name

. If necessary, you can check the reviews on this software development company on

Clutch

or

Trustpilot.
Be part of tech events.

Visiting and participating in conferences is another good way to get useful contacts and represent your brand. Check hackathons or meetups that are mostly connected to your project needs and test your luck.
Of course, that's probably not a full checklist, but it'll be an awesome start for your search program. Don't stop on this and go further to learn the use cases indicating that you definitely need to find a partner for a startup.
When do you need a technical business partner?
In the time of no-code development progress, you don't necessarily need equity technology partners to build the software product. Hence, it's critical to point out the cases when you really need to find a startup partner:
Have no tech expertise to do it or manage the process on your own;

Have no clear vision of how to solve the users' problem;

Obtain no relevant experience in hiring the tech team;

Don't know how to

scale the development team fastly

;

Unaware of sharing the workload while starting the company;

Lack someone to share and discuss your business ideas professionally;

Afraid of financial risks of starting a business.
If these symptoms are already familiar to you, don't hesitate anymore. Find a technical cofounder who'll release the tech burden of the job on their shoulders and leave you a chance to focus on things you're good at. In addition, you'll gain more helpful connections that will keep your project afloat until the release.
How to select a technical partner wisely: Top 4 tips
Now when you're convinced that the startup cofounder is what you need, go to the gist and read the working tips that'll help you achieve your goal.
Cherrypick one who compliments your missing expertise
If you're not a tech guru, that's OK. You can find one for your project realization. Be attentive to the business partner's qualifications, experience, leadership skills, and willingness to join your project.
Build networking and invest in your online presence
Yeah, these two-in-one recommendations are extremely significant for facilitating your search for the perfect business partner for your startup. Doing this online is already bringing many conveniences and saving you precious time.
Take part in interviewing candidates
We do advise you not to delegate this task to the hiring agency, whatever their reputation is. In 2022, 19% of recruiters experienced hardships in finding qualified staff. And this search is about the destiny of your future product. Take your time to set your priorities and conduct interviews till the moment of the match.
Sign up for the partnership agreement
This step will protect your interests and preclude possible misunderstandings. Make sure you've discussed the terms and conditions before and plunge into long-term cooperation comprehending the pre-written rules.
Choose Patternica as a reliable tech partner for your startup!
If you're looking for partners for a startup, consider Patternica. We're well-experienced in solving the most advanced tech challenges to cover our clients' business needs. We're also growing our own developer talents through the internal internship. Besides, our product development company is deeply aware of scaling the team and meeting the software deadlines.
Check our latest cases and contact us to discuss your project's goals! We'll release your 'lack of tech knowledge' tension — once and for long.
#startup
#custom development
#business partners
#product software
#tech partner
#softwareteam
#custom app
like if it was interesting
3 likes