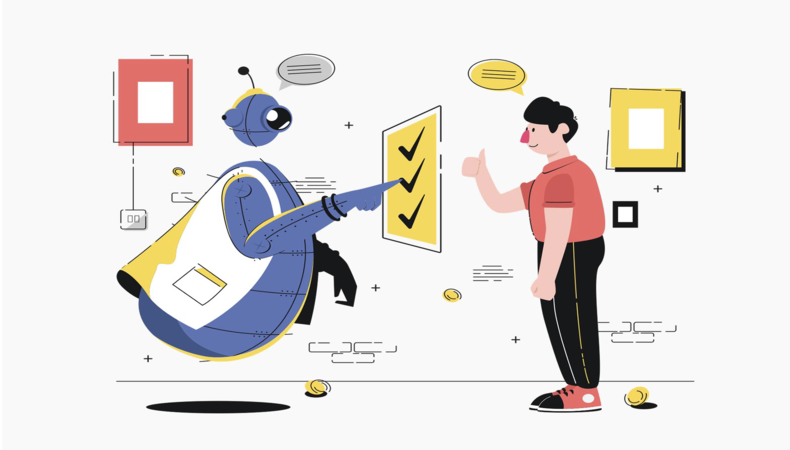 To get the IT service meaning quickly, it's best to see what's under the hood of its concept and what impact it makes in the global tech arena. Statista has already done it for you, claiming that IT outsourcing has the leading market share—over $430bn in 2023.
But what are IT support services then? Briefly speaking, IT support services assist separate business owners or whole enterprises in planning, managing, and operating different processes and systems vital for a modern IT environment.
To sound specific, it may include the support and implementation of software development if we speak about the IT project support or the organization of this process within a team if we mean team support. Also, IT support services often presuppose business support and tech support, which are frequently outsourced to third-party providers.
In this article, we'll get you familiar with the role of IT support, the benefits it brings to the business, and the ways to do it smartly. Let's go!
Why IT support is essential in 2023
Now that you're comfortable with the IT support definition, we'll tell you why it's so significant for your business. Just ask yourself: am I interested in streamlining processes and aligning development to the business strategy? Yes? Then one more question: are you eager to drive growth through innovative technology? Well, you probably start seeing a clue.
Here's a little more detail about the possible roles of IT support engineer to your eyes:
It provides your ultimate customers with more qualitative service

IT support allows you to manage server and network infrastructure effectively

IT support service makes your product cyber secure

It lets you use cloud services with more substantial benefit

IT support brings your daily business operations in order through regular reports to executive management.
So, as you've hopefully got, the role of IT support technician depends on your IT project specifics and can vary according to your business needs.


Key signs your company needs to hire the IT support provider
It's time to come to the gist of the question—what companies need IT support? Well, listen, it's not only about reducing costs and time, mitigating risks, or scaling your operations. Actually, it's a way broader thing.
So, from Patternica's experience, companies needing IT support services are usually those trying hard to solve one of the challenges below.
Case 1. To overcome security vulnerabilities
IT innovations give rise to the search for new loopholes. For instance, in 2022, the cost of world cybercrimes reached $8.4trln, which spells a clear message about the need to invest in the cyber security aspect of the product. Spoiler: you need to invest in it right now as the tendency to complication (both technology and fraudulent actions) is going to progress.
To do it professionally, you can hire the IT support team that will provide the necessary protection across your IT systems. It relates not only to the technology (patching, threat identification, antivirus. etc.) your organization operates on but to people and processes requiring the anti-fraud defence.
Case 2. To link IT infrastructure with company operations
It's not a secret anymore that these two things should go along together, otherwise your company can suffer the increased costs on both operations and maintenance. Hence, what you need is a well-thought strategy, and qualified IT support help is exactly about that.
Don't hesitate to find a reliable IT support partner with a good reputation, a budget match, and the required expertise for your business request. Patternica's IT support can be your best choice as we're an experienced software-building company with a dedicated team and decent hiring potential. With us, product development and maintenance will go smoothly, on the up-to-date technology, and with your business specifics in mind.
Case 3. To manage backups or recover from a disaster
Many startups fail, or to be clear, 38% of them run out of money, 35% don't find their popularity among users, and 20% lose the competition. There are many other reasons why, but the fact remains the fact.
That's why it should be your primary priority to think over the possible backups in case something goes wrong. It's very closely connected to risk mitigation but not limited to it. In essence, you need IT support aimed at preparing a working recovery plan not to ruin your business expectations.
Case 4. To get rid of talent lack & hiring troubles
If you tried to hire a tech expert of any genre, you should already be aware of how hard it is. Many candidates don't respond at all, being always busy, while the others, which remain active on your list, evoke much doubt and suspicion.
We believe that clients' referral feedback is the best way to meet the ideal IT partner. Patternica is growing the tech experts themselves through the internship program and mentoring them before entering real projects. We can also hire a developer or other tech-savvy expert exactly for you.
Our friendly recommendations on how to do it right
Are you already thinking about IT support for your project? Catch a short tips checklist.
Ask the potential provider about the experience match (industry, technology, exact task)

Read the case studies on their official sites and scroll down the clients' feedback

Consider their certification and training program for employees

Make sure they mind and include cyber security in their IT support services

Check the size of their dedicated team because it really matters

Examine the social media pages as they shouldn't be dead and unseen there

Rate yourself their interest in your business challenges and goals

Estimate the fullness and the expertise of their answers to your questions

Clarify their price model and check your budget match

Close a deal.
Still, we do advise you to read more about it.
Find the right IT support for your business
Now it's no need to define IT support services, as after reading this piece, you know exactly what it means. You also know what's the value of hiring IT support specialists and how to deal with it. So, what's left is to encourage you not to waste your precious time but act on it. Contact Patternica and get professional IT support for your dynamic business growth!
#tech support
#Agile development
#IT support
#softwareteam
#developers
#development
#techteam
#team support
like if it was interesting
3 likes