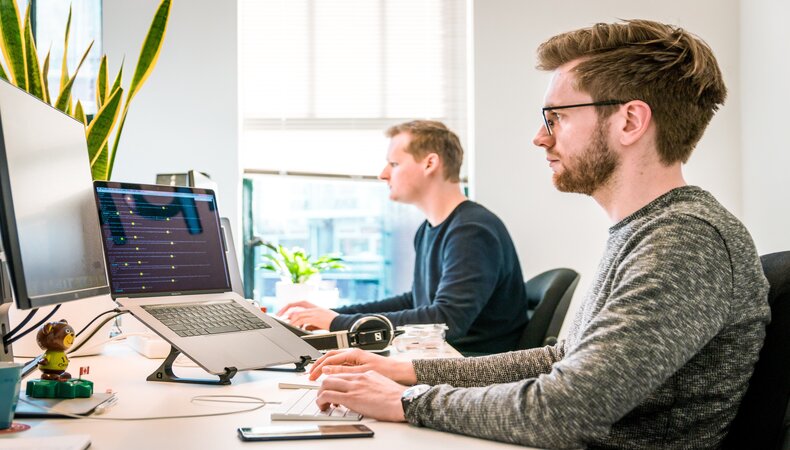 The Ukrainian IT sector is growing constantly for more than a decade and according to Ukraine IT Association in 2020 IT sector exports exceed $5 billion in a year for the first time. And it keeps growing. It is estimated that in 2025 IT market in Ukraine may grow up to $8 billion.
Such information not only brings more hope to Ukrainian IT specialists but also can help us answer two questions:
Who and Why to hire?
Indeed, since the skill and professionalism is the main part of success for any IT company, the sheer volume of the market can say a lot about Ukrainian IT market. And since it grows constantly we can speak about its reliability.
Outsource companies, like us also encourage this growth. Even more, outsource companies keep competing with other companies on a world It market. If we do some research we can find different data that shows progress and growth. For example, in 2019 Ukrainian outsource companies was the main provider of outsourcing in Germany and Netherlands.
And there are reasons for it.
Let's take a look at the Ukrainian education sphere. According to Ukraine IT Association, each year universities in Ukraine graduate more than 20 000 students. And if we take into account the huge number of other education centers and progress we can double the number of students who get skills each year. This is why it is not surprising that according to reports of the Ukraine IT Association IT sector equals approximately 4% of Ukrainian GDP.
Wages are another important reason to hire a Ukrainian IT specialist. For most Ukrainian developers hourly rate varies from $25 to $49. While in central and western Europe the same work will cost you $68 - $99 per working hour.
And here comes our last question:
How to hire a Ukrainian IT to outsource specialist?
Well, you are at the right place. Here, on Patternica we are ready to take care of your project and lead it till the final release. Or we can find an ideal IT specialist for your project. We provide outstaffing services too.
Just let us know what you need and we'll lead you through the full cycle of the development process. And of course, we are ready to discuss your terms and proposition to find a suitable decision for both of us.
#hiring
#it
#outstaffing
#development
#developers
like if it was interesting
14 likes