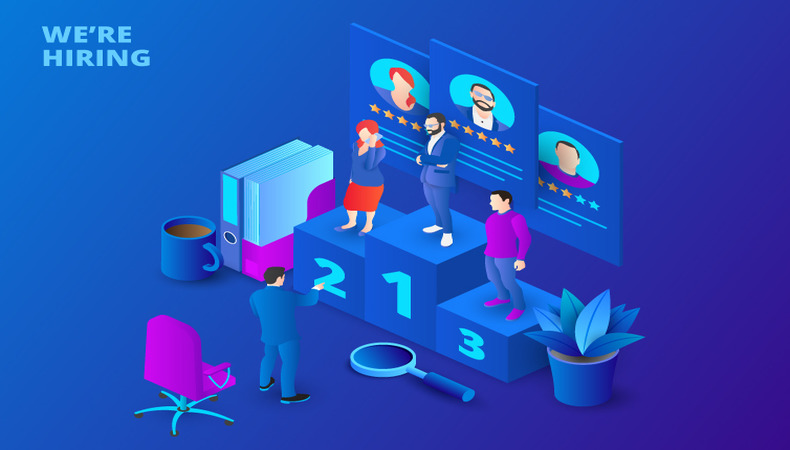 Every startup begins with an idea, and then you plunge into product development, risking to face unpredictable bumps. Suppose that your in-house developers are working on the sprint, and here appears the user's bug that needs to be urgently fixed. If your engineers switch from their ongoing sprint tasks to this troubleshooting, it'll result in sprint postponing or closing the sprint with some goals unachieved.
But worry not, it often works this way with startups—you're not alone. What's more, there's an effective solution to this problem—hiring a developer. It can be one or a few external tech talents that will become your extra hands when something wrong happens on the user's side. By engaging the outsourced software developer for a startup, you protect the internal development team from delays and improve the solution for users. As a result, each sprint is successfully closed, and your investors are satisfied, too.
Magic? It can be your reality! Read on our today's article to learn more.
Why startups fail to meet sprint goals
According to Harvard Business Review, more than two-thirds of startups fail to ensure a positive return to investors. Why so? Let's discuss the key reasons below.
Being short on time
When you're inspired by an original startup idea, you can't wait for it to appear on the scene. That's why many startups place sprint closing as an uppermost priority, being in haste to release the product and get ahead of competitors. But it's better to distribute the development efforts more deliberately: leave the urgent and short-term tasks to the in-house team and delegate not-so-urgent tasks to the external developers for startup.
Lacking an HR department
Another reason startups can't get their sprints done is no HR department. If your project is at its early stage, your team usually consists of very few devoted specialists, and you simply don't have a recruiter to hire startup developers. To relieve your pain, reach out to a reliable outsourcing partner like Patternica.
Lacking hands within a team
A startup in its bud revolves around just a few involved people. Hence, it's natural that the existing in-house development can't cope with the workload properly, and you need to find a developer from the inside.
Disorientation within a team
One more popular reason the fledging companies can't succeed is the lack of proper team organization. As synergy between the staff members is crucial for the project to go in the right direction, looking for a developer for startups can be a real challenge. Take your time and choose the ones who share your business vision and values.
How can hiring an outsourced developer help you
Now that you've heard and felt the problem, it's time to move to its solving, discussing how finding a developer for your startup can change the course of events to the bright side.
High productivity
Hiring software developers for startups from the inside usually means making your existing team focused on their tasks and distributing the extra among the newly found experts or delivering the extra to one specialist (if it's enough). Overall, such an approach significantly improves the performance of the entire team.
Better quality of your solution
If you find a web developer for a startup that suits your business expectations, you invite and bring the new specific expertise and skills, scaling your tech team. As a rule, an outsourced expert delivers the optimal solution quicker—thanks to their experience.
Reliability
Moreover, you can rely on outsourced developers to provide qualitative development results because of the contract signed and more responsibility felt. In this sense, you're more safe and sound.
Reduced risks
Among the main perks of hiring an external web developer for a startup, we cannot but mention effective risk management. Expertise is always about finding the best route to solve the problem. Hence, IT outsourcing is about hiring people who know what they do.
Well, frankly, this list can be expanded, but we've focused here on the major points. To dive deeper into this topic, read our other blog piece on the outsourcing development team.
How and why an outsourced developer is better than a freelance developer
While thinking about how to find developers, many consider hiring freelancers. To release your doubts about it, we'll leave you a quick hint to compare the two: freelance and outsourced developers.
Hiring a developer: Full-time vs. hourly rate
Another important aspect to consider while finding a developer for a startup is the pricing model. In this context, we'd like to compare what it means to hire developers full-time and per hour.


Delegate hiring a developer for a startup to Patternica
Hope, after reading our article, it's a bit clearer for you how to find developers for startups. If you wish to get things done by professionals, order Pattenica's hire a developer service. First, we have our dedicated team to help you. Secondly, we can quickly hire the necessary developer for you, having years of engineering practice behind our backs. Contact us for more details!
#hiring for startup
#hiring a developer
#tech partner
#startup
#outsourcing
#IT provider
#hiring
#developers
#outsourcing VS freelance
#team scaling
#outsourced developers
#software developers
like if it was interesting
3 likes