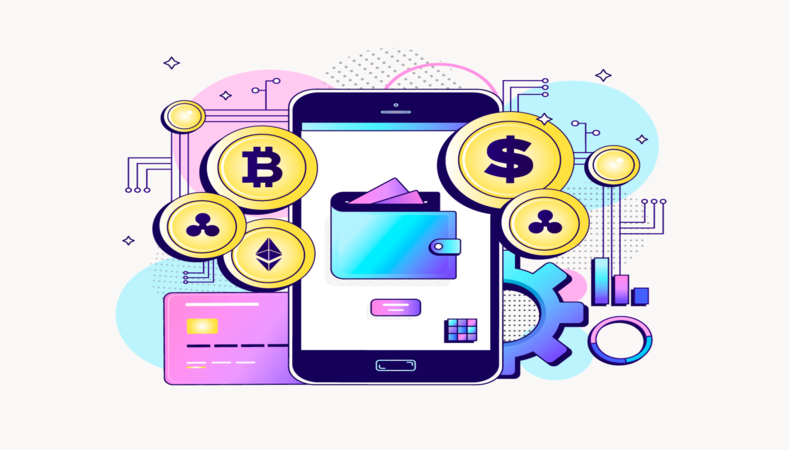 Today no one will be puzzled by the question of what is mobile money transfer service. In Europe alone, the downloading of money transfers apps has increased by 35% in 2021, which is louder than words. Still, many users are searching the depths of the internet to find out what is the best money transfer service, while the others are joining their rows — there should be 18m online users by 2026. Though the requirements vary annually, safety, speed, and international reach remain at the top of customers' demands. Check the best players in the market to take inspiration!
Which service is best for money transfers?
This transfer money service guarantees the safety of your held, sent, or exchanged funds due to the governance of Metropolitan Commercial Bank. Besides, it supports 30 currencies, has attractive conversion rates, and allows keeping several accounts. As extra perks, Revolut offers travel medical insurance and free opening of Junior accounts. However, to get access to more app functions, you need to purchase Plus, Premium, or Metal plans. Moreover, the users complain about its poor customer support, unstable cryptocurrency services, and limited educational in-app materials.
It's the US financial services provider which continues to attract the attention of the worldwide banking audience with absent monthly fees (except for the ATM withdrawal fee), saving functions, and high interest paid. Moreover, the person you send money to shouldn't be a Chime cardholder, but you're significantly limited in currency (only USD) and location (only for US residents).
Green Dot is another online money transfer service in the USA, which allows sending money fast to different debit or prepaid cards. Among its major benefits are simplicity and convenience — you need only an email or a phone number to deliver money to the account you wish. Besides, it's getting more popular with no credit check, minimum balance requirement, and overdraft fees. There are also several ways to add money to the card, which gives you flexibility. But you should also mind the $7.95 monthly fee, $3 ATM fee, and absent joint accounts.
Being acquired by Paypal in 2013, this payments platform has a separate standing in the list of money transfers services. With it, you can process multiple payment services in one single place — a merchant's account. So, it's a good alternative for businesses dealing with online payments via e-commerce stores. Global users positively rate Braintree for the competitive pricing, transparent transactions, and easy registration. In contrast, they usually complain about Braintree's long-term setup and low-quality support help.
Though it was initially created as the pay-as-you-go travel card, Monzo Bank extended the line of their financial tools further. Now the digital-only bank also offers international money transfer services that lure users' attention with an easy-to-use interface, simplicity of sending and requesting funds, and instant access to all transactions. Plus, Monzo sends you real-time notifications to track the status of international transfers, so you've got complete financial visibility across the money movements. There are also zero fees for UK customers (a limitation as well) and fee-free travel perks for all, such as payments abroad or withdrawing money from foreign ATMs. However, they have no physical branches if you prefer getting help in person.
It's another UK leader in the fintech world, which has a full banking license, 24/7 customer support (email, phone, and chat), and a good credibility rate. Hence, if you're a UK resident who aspires for safety guarantees, quick opening of the banking account, free maintenance, flexible overdraft fees, and international money transfer service, Starling Bank is a perfect fit. In the meantime, consider that the fee for overseas transfers may vary from £0.3 to £5.5.
This is another UK financial services tycoon famous for global money transfer services. It supports 70 currencies and sends payments to 130 countries, so the scope of its reach is awe-inspiring. In addition, WorldRemit made its reputation thanks to the low price of transactions, and this feature appeared after Patternica built the payment integration with the required platform. Now they're serving 5.7m global users.
You may know this reliable money transfer by its former name — TransferWise. Their distinguishing peculiarities are timely cash receipt, borderless payments, intuitive UI, and remarkable UX. However, this modern global money transfer service has its cons: tiresome verification procedure, unpredictable intervals in depositing money, and no direct support for cryptocurrency trading. You may also be disappointed with the daily country-specific transfer limits, occasional slow speed, sudden transfer cancellation, or even account deactivation.
This mobile bank can be trusted as it has a European banking license, which means the security of deposits up to €100,000. Their online international money transfer service also deserves a particular emphasis — no monthly fees for instant transfers among the different categories of N26 customers. The quick transfers to the other banks are also free if they occur within one country. The speed is average — from 1 to 2 business days. This bank is suitable for European residents, but if you're from the US, consider that you'll also obligatorily need an account in Axos Bank, their partner.
This Swiss bank can boast of supporting all the asset classes and ensuring high safety standards. Their long standing in the financial circles also adds much to the bank's credibility and explains having a 480,000 private customer base. Despite the high trading fees, not a very informative website, and complicated registration, users know that they pay for safety. You can also be pleased to know that Swissquote imposes no fee for account inactivity, supports 21 currencies, and provides a demo version to try their service and the option of depositing money for free. Still, for international transfers, you'll pay a 2.2-2.5% fee.
How can Patternica help you with money transfer service?
To compete with such giants as Revolut, you need to offer something special in your transfer money services package. Rare countries, lower commission rates, loyalty programs, bonuses, etc. We, at Patternica, understand what it takes to conquer the fintech world with high-quality custom development software. Our team will readily help you either build your own app for money transfer or strengthen the existing one with the newest technologies, as we did for WorldRemit, one of our clients.
Contact us for payment integrations and custom development to become the new money transfer leader!
#payments
#fintech
#API integrations
#custom development
#money transfers
like if it was interesting
13 likes