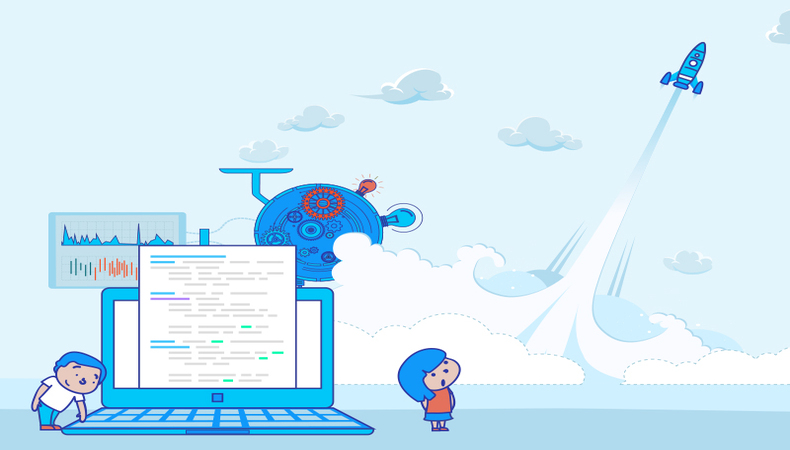 Today e-commerce businesses are growing like mushrooms after the rain. Still, only the minority can boast of the end-to-end process visibility, easy integration with third parties, transparent sales reporting system, and deep level of customer support. For this purpose, companies desperately need a customized CRM to optimize and expand their operations. Here is when the platform Salesforce comes into action.
Salesforce as a platform allows developers to create custom apps with splendid UX, attractive UI, and required functionality. For example, with the Salesforce platform, you can build an online shop website with a closed sales reporting system, customer journeys tracker, and marketing campaigns organizer as the all-in-one customized solution. But to do it, you need the help of professionals. Patternica grows such specialists by its own effort, and we're ready to give you a quick intro to the major capabilities of Salesforce. Stay tuned!
What type of platform is Salesforce?
There's a reason why Salesforce is the number one CRM applications vendor on a global scale, which raised its market share to 23.8% in 2021. It's more than a typical CRM platform. It's the cloud space where you can create and expand custom solutions, automate business processes, advance the interaction with potential customers, and way more.
Due to the variety of its features, the Salesforce platform has already become the world's PaaS leader — here you can create, test, and polish your app before deployment. And if the CRM software market is expected to evolve further as it's expected - up to $49.6bn by 2025 - the popularity of the Salesforce platform for e-commerce companies is going to rise proportionally.
How to use Salesforce for business development?
First of all, check the red flags to identify the need for Salesforce CRM capabilities:
Dependence on spreadsheets;

Intense email collaboration;

Constant share of internal documentation;

Numerous stakeholders;

Time-consuming manual steps that repeat with regularity.
If you recognize your company's description after reading the list, you obviously need to integrate the chosen features of Salesforce CRM into your product to handle routine business tasks more efficiently. Here, you can stop halfway and use the ready-made SaaS solution.
But when do you need to go further?
If you wish to develop your custom solution at the Salesforce platform. In this case, hiring experienced Salesforce platform developers is required, and Patternica can lend a helping hand to you. With our profound e-commerce software development experience, we'll make sure your exact business needs are met. That's not about routine task automation. We specialize in building customized solutions that aim for more — close the deals, attract more customers, or find promising marketing prospects for your business. And now let's move to the features of Salesforce that help us to reach this high goal for you!
Salesforce architecture overview
To realize Salesforce's main features for developers, we'd like to mention three characteristics that open vast opportunities in building the custom e-commerce app on the platform.
API.

That's one of the key features of Salesforce that attracts more and more developers on board. Being the source of APIs, the Salesforce platform allows creating custom functionality to make each brand special and support the necessary scope of business processes for it. Thus, each nuance of your future app will exist for a purpose.

Metadata.

The meaning of the Salesforce platform for developers has become different due to its metadata-driven development model. It implies that the software engineers will devote their full attention to the app development process, while the platform will help to customize it per the exact business needs and scale it further.

Multiple tenants.

That's the true finding for Salesforce platform developers. This type of architecture makes the development cost-efficient as all the data is stored in one place but shared with several clients through the app. It also makes app maintenance easier.
Altogether, the Salesforce platform sets the excellent development base for those interested in creating a unique value proposition in the market — the custom app.
Salesforce platform benefits: Clients' point of view
As the Salesforce platform developer jobs are in great demand these days, it's vital to point out what is special about this framework. In other words, how does Salesforce help developers create the original solution for you?
Though there's an option of developing apps without code writing (no-code development), Salesforce also offers an amazing platform for programmatic development with a focus on JavaScript and HTML. The latter should be your choice to end up with a custom e-commerce app that is characterized by:
Easy scalability.

If automation is the price for business expansion, Salesforce is the right match to build deeper customer interaction and move forward.

Uninterrupted performance.

The Salesforce platform also helps maintain the solution efficiently to achieve better performance so that the ultimate TA won't face any bugs and errors while using the app.

High level of usability.

Marketing campaigns can be maintained with Salesforce CRM. All you need is to connect it with your software product.

Guarantee of security.

As Salesforce protects clients' data with

Multi-Factor Authentication (MFA) and Secure Socket Layer (SSL) technology, you shouldn't worry about data violations. Your end-users will also appreciate it a lot.

Integration with other software.

Often, you can't provide your intended customers with all the functions in one place and make them transfer to the different software (i.e., for payment). Some users can be lost on the way, but Salesforce makes this transfer unnecessary by supporting integration with third-party apps.
Are you motivated enough to create the custom app at Salesforce and need an expert's help?
Patternica prepares Salesforce platform developers for your IT projects
The Salesforce platform is the gold mine for building an e-commerce solution for particular business needs. But to take the most of the platform, you need skilled professionals who will translate your business priorities into custom app development.
Patternica will gladly help you! In addition to our solid e-commerce software development background, we're hiring and training engineers to work as the Salesforce platform app developers. Contact us for building, designing, and testing your custom software products!
#custom development
#IT intern
#e-commerce
#developers
#custom app
like if it was interesting
8 likes